If there was something like Readers Anonymous I would definitely have to stand up and say : "My name is Sylvia and I have been an addict for 60 years!" I was 5 when I read my first book. It was from the library and called : Sebastian, de spin" ( Sebastian, the spider) and contained short stories for children. I was hooked. Living on a beautiful but boring island I had found a way to escape to more interesting places and times.
Karl May was my hero. On the page I visited America and the Far East and got caught up in all sort of adventures. I still have those books today!
At 12 I moved to the adult section as I had read all the books in the small children's library. My enlightened father, who lucky for me was a reader too, arranged with the brothers of the monastery, owners of the building, to give me a pass.
The first writer who dazzled me was Dickens. The difference between that gloomy Victorian world and my sunny fifties tropical island could not have been greater. The poverty in that world though was the same as for a lot of the locals tin Curacao and made me more aware of it.
In my teens after moving back to Europe my hormones kicked in big time so I read Romance most of the time. The series Angelique by Anne and Serge Colon had me hurrying to the Bibliobus, a wonderful invention to bring books to the suburbs, every week.
Margareth Atwood, Germaine Greer and Anja Meulenbelt.
While Living for a year in London end 70ties I reconnected with the great English classics such as Tess of the d'Urbervilles, Wuthering Heights and of course Jane Austin. Guy the Maupassant, Thomas Mann and Tolstoy made a great impression too .
During those years Jack Vance and Tolkien added Science Fiction and Fantasy to my drug collection. Ever since I met those gentlemen I love that genre.
I have been reading minimally a book a week on average which sometimes got in the way of friends, work and exams. I often preferred living in those fantastic worlds to in the real one.
Some people have one Imaginary friend, I had whole worlds full of them !
when I am sad, I read. When I feel ill I read. When something bothers me I read.
Then when I read an article in the newspaper about this invention called E ink – I dreamed of a time you could go on holiday or into the weekend without ever worrying about running out of something to read. An Addict's greatest fear. I still have that newspaper article.
In 2008 I bought my first E-Reader, a Sony, as a Kindle was far too expensive. I was an Amazon member for my paper books since 2006 but only started to buy Kindle books in 2010. The counter is on 561 today.
A very useful tools to convert digital books is Calibre. No reader should be without it. It lets you keep track of your whole digital library even the Kindle one. Something Amazon does not let you do from their website.
I have a collection of thousands of books there. More than I will ever be able to read before I die.

On my website in the Main Menu you can find under the label My Reading the item Sylvia's analogue books, which shows you a lot of the books I have read or possess. Most of these paper books will be donated to the local prisons' libraries, as I am at an age I will never have time to reread most of them while at the same time keeping up with the latest books and my own writing. If I ever want to read one of them again I can buy the digital version. It will be a bit of a wrench as some of the books have been with me practically from the start of my reading habit.
Though thinking of the joy they will give other people, hopefully as much I they gave to me, will makes it worthwhile.
And think of the space I will add to the house by getting rid of some of the bookcases my house is stuffed with.
The science fiction and fantasy ones, all 500 plus of them, will go to my youngest son as he got the bug as well.
I just purchased the Wychwood Crown from one of my favorite authors Tad Williams. I accidentally found out he wrote a sequel to the series Memory, Sorrow and Thorn via Twitter and I am very excited to get my new fix.
I like all of his books such as the Otherland series and the Shadowmarch series. Even the standalone War of the flowers I liked though it did remind me of the Philip Pullman trilogy. I don't know which one came first.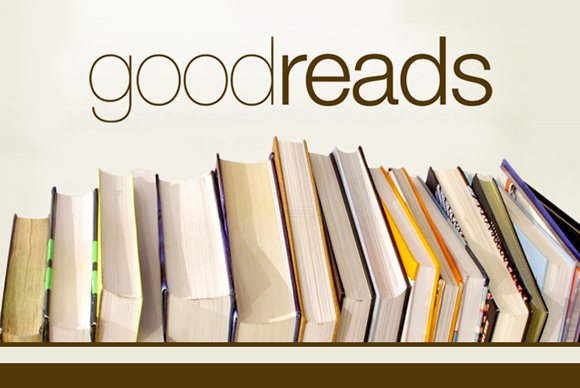 Most of my Kindle books can be found in Goodreads a nice platform for book lovers.
I will stop obsessing about reading, as the UK is going to hell in a handcart (the dreaded BREXIT), extreme weather is showing up again this time in the European mountains with massive amounts of snow and avalanches, floods elsewhere and extreme heat on the other side side of the world. Wars are still being fought in the Middle East and in the US there is a mad man on the the throne.
These are interesting and scary times